Human Resources DepartmentSta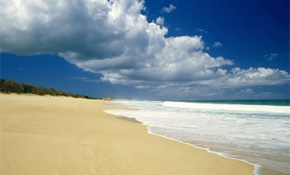 Ana Perez
Director of Human Resources
Vacant
Human Resources Specialist
Lisa Alejandre
Human Resources Assistant
SUBSTITUTE TEACHERS WANTED!!!
Weaver Union School District would love to add qualified substitute teachers to their list! Do you have a current Substitute permit and have fingerprint clearance through Merced County Office of Education (MCOE)?
Apply on EdJoin with the link above or contact our office today to be added to our list!
Daily Substitute Teacher Rates

Full Day

Half Day

Days 1 - 10

$150.00

$75.00

Days 11 - 20

$160.00

$80.00

Days 21+

$170.00

$85.00
ESS SYSTEM
Weaver Union School District
Employee Self Service (ESS) System
You can use the link below to register or log in:
https://ess.mcoe.org:29295/20
You will now be able to:
View your most recent and prior payroll information!

View or print prior check stubs.

Submit your change of address online.

View or print your W2 information from 2009 to the current year!

View all your available balances!

Sick Leave, Vacation, Personal Necessity, Extended Illness, etc.)

View Post-BA units that have been submitted and processed.

Certificated employees only at this time
You will need the following information to register your account:
Employee ID (Found on your contract / Offer of Employment)

District email address

Home email address

Date of birth
We hope this will be helpful in answering some of the more frequently asked questions regarding sick leave balance, pay, etc.